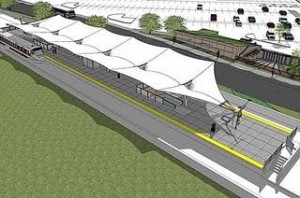 More than 500 people attended the ground breaking ceremony for the multibillion-dollar Honolulu rail transit project held last Tuesday, February 22, 2010, along Kualakai Parkway. The proceedings was headed by Government officials.
The ceremony signals the start of preparation work in April, with railway construction on the 20-mile elevated rail system scheduled to begin in the fall.
"The rail transit project is not only being built for those of us here today, but for decades and generations to come," Honolulu Mayor Peter Carlisle said when he spoke on the podium.